ROBLOX International Motor Show 2015 is an auto show event hosted by Aeuri that takes place until January 11th, 2015. The featured companies include: Blue Motors, KZ Automobiles, CF Motors, Sokudo Motors, Noobington Automotive, Grandeur Automobiles, Emmerian Motors, Trimp Auto, Dragonite Automotive, Enjin Motor Company, Cyborg Automotive, Lyden Motor Company, Krypton Motors and Avanta Car Company. It features an interactive booth from Inspare and there's company booths in another building.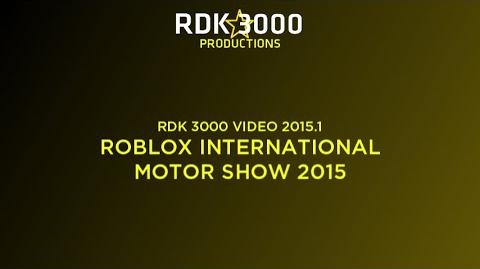 Ad blocker interference detected!
Wikia is a free-to-use site that makes money from advertising. We have a modified experience for viewers using ad blockers

Wikia is not accessible if you've made further modifications. Remove the custom ad blocker rule(s) and the page will load as expected.